Franchises that offer print, signage, graphics and marketing materials for other businesses.
I would say there are two types of businesses in this category – sign companies that stick to more traditional marketing and companies that go into the digital realm. The traditional ones focus more on designing and manufacturing physical signage, handouts, flyers, etc while some venture into doing online marketing such as social media, websites and anything digital along with doing the traditional marketing as well.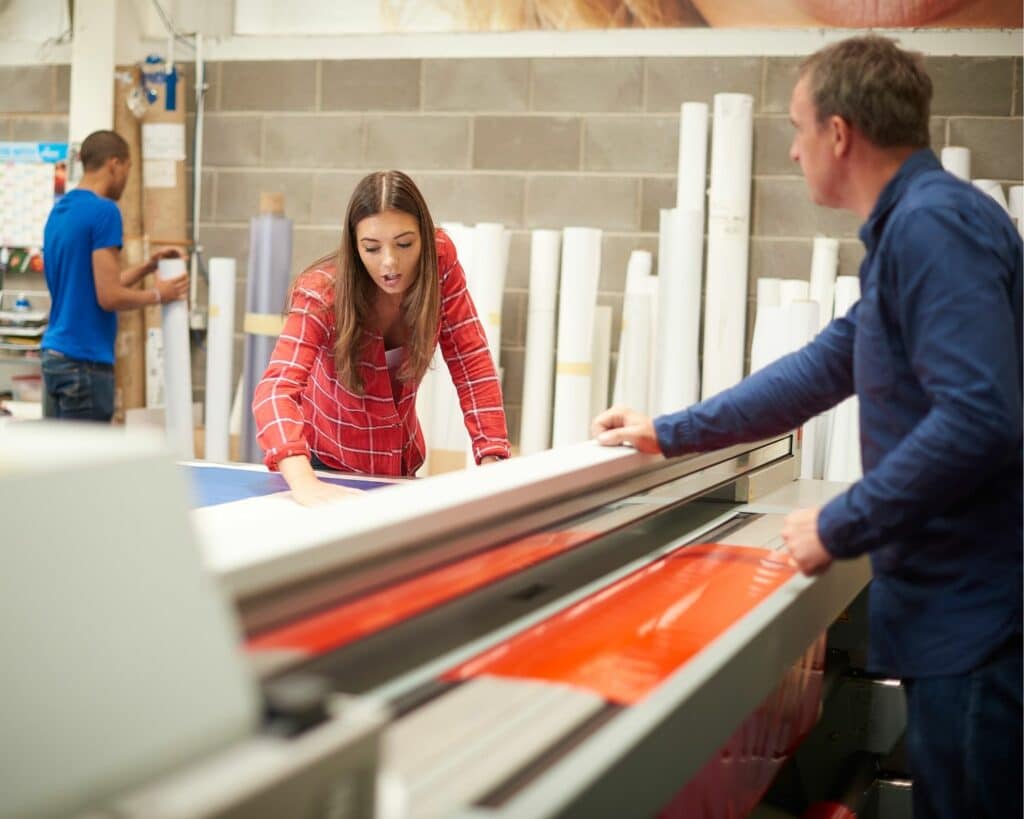 Why We Like This Industry
This is something that will always be needed by businesses. Every business that has a physical location needs a sign for their location as well as all kinds of signage inside. There are a lot of different industries you can serve such as retails, education, entertainment, healthcare, etc. There are many different revenue streams and you can continually serve the same customers year over year. The hours are 8-5, year-round with no seasonality and low employee count.